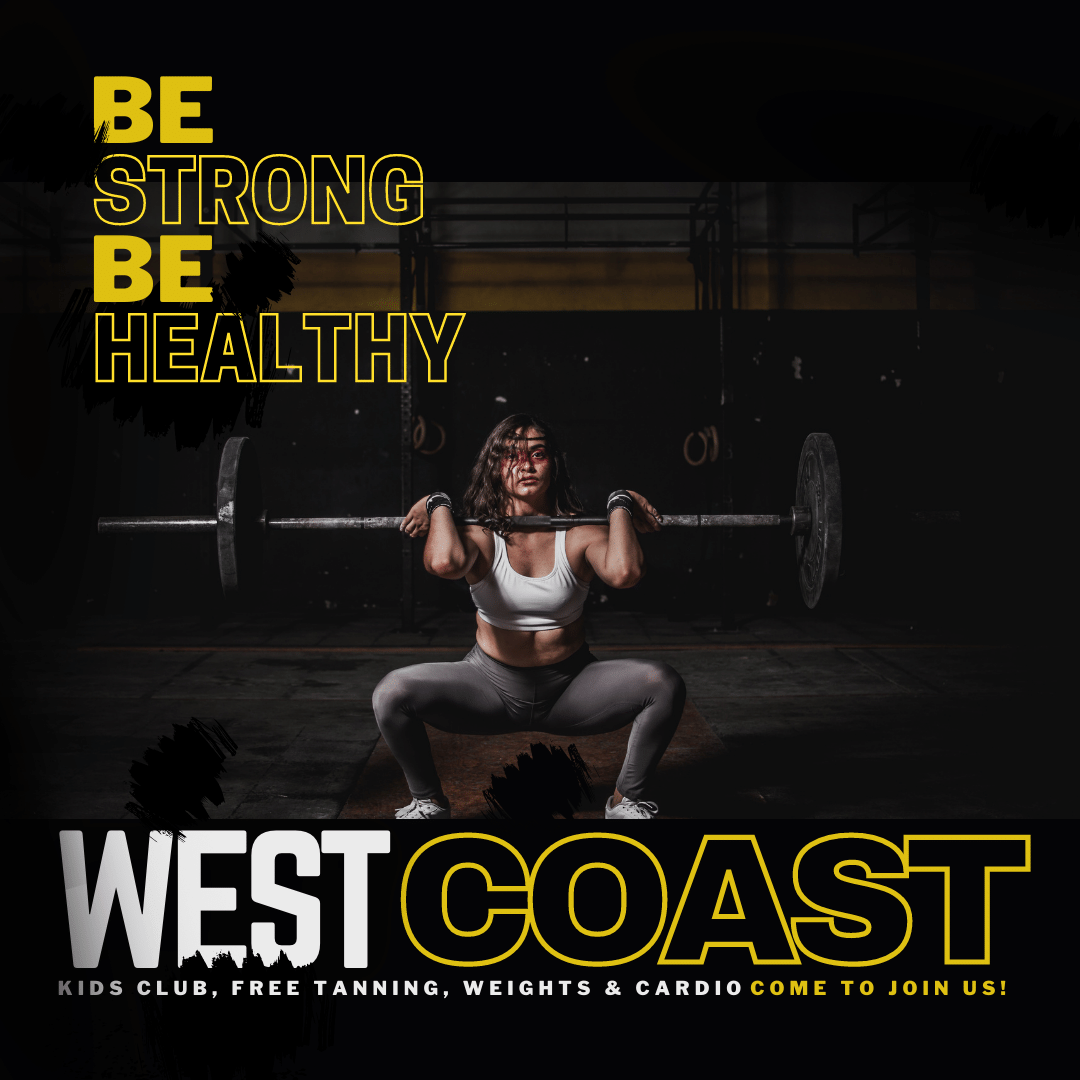 NO RISKS, NO GYM CREEPS, NO CORPORATE VIBES... JUST REWARDS.... COME CHECK US OUT FOR FREE
CLAIM FREE PASS
WEST COAST BENEFITS NO OTHER GYM CAN COMPARE TO
ALL DAY KIDS CLUB

Our kids club focueses on quality over quantity. We have a personal atmosphere with highly trained attendants that will soon be open all day from 9am to 8pm so theres nothing getting in the way of your workout.
FREE TANNING

All members get access to our tanning beds year round
SMOOTHIE BAR

We have amazing tasking low cost protein smoothies and refreshments for you and the kiddos
SAUNA

Each locker room has its own sauna which will keep you sweating and keep you warm when you shower.
OPEN 24 HOURS

Theres npo exucse to making it on time because you can come whenever you want 24/7/365
LOCAL VETERAN OWNED & COMMUNITY FOCUSED

In a day where corporate gyms and companies dominate come see why a local gym will always be a better environment for you and your family.
CREEP FREE ENVIRONMENT

Our staff goes out of its way to make sure each and every member feels welcome and comfortable. No more getting staired at and hit on by your local gym creepers!!!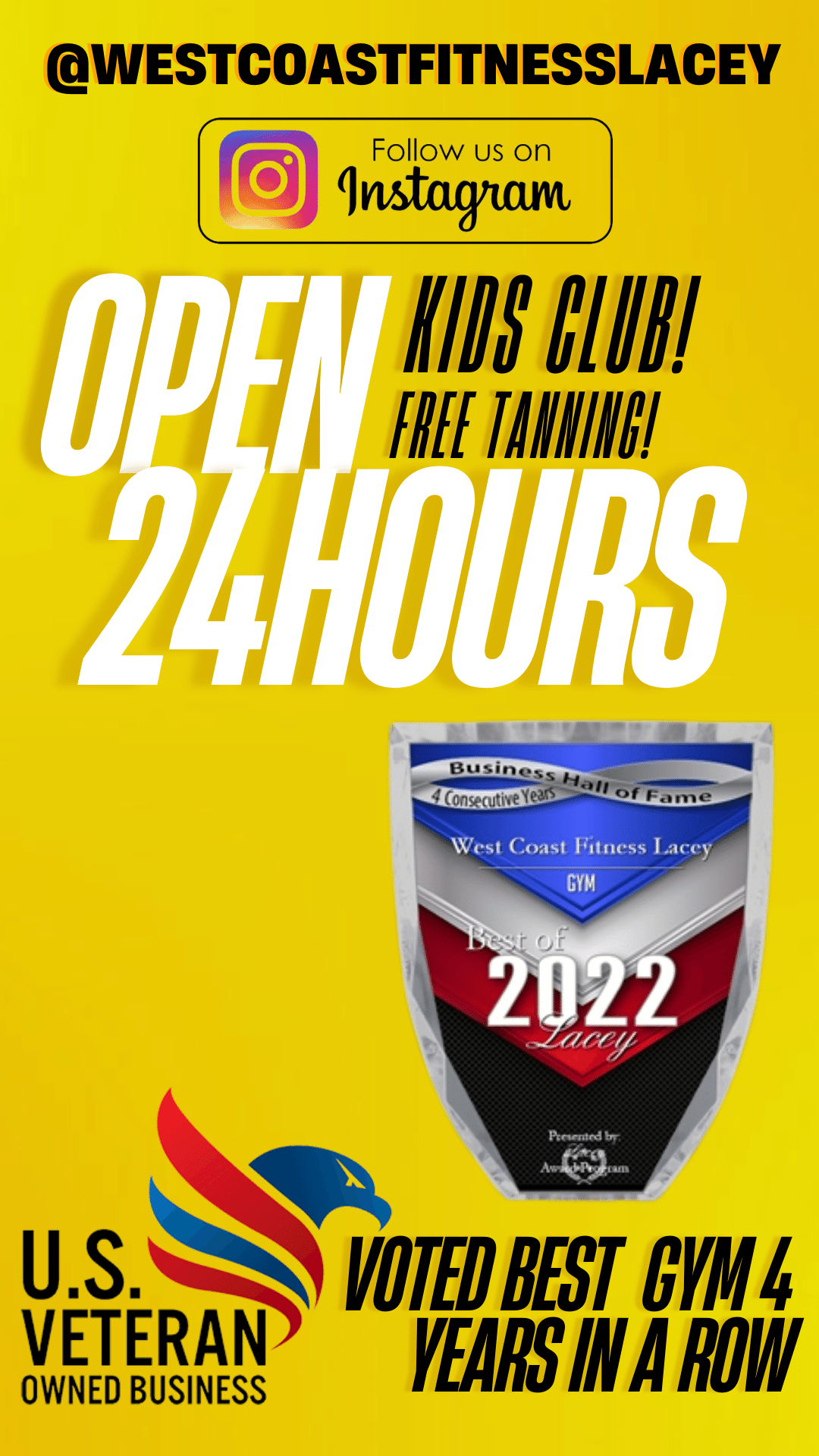 CLAIM YOUR FREE PASS
COME SEE WHY WEST COAST FITNESS HAS BEEN VOTED THE BEST GYM IN THE AREA 4 YEARS IN A ROW. WE HAVE EVERYTHING YOU NEED FOR BEGINNERS TO ADVANCED ATHLETES. WE HAVE A HUGE 20,000 SQUARE FOOT FACILITY OPEN 24 HOURS A DAY WITH A KIDS CLUB, FREE TANNING, SAUNAS, SMOOTHIE BAR, AND MULTIPLE WEIGHT AND CARDIO AREAS.
CLAIM FREE PASS